I grew up in Southern Germany and had a connection for everything related to water eversince I can remember: tons of vacations in a camper van by the ocean, snorkeling and fishing with my dad followed by surfing trips all over the world.
After finishing school, I wanted to learn something useful. At my hometown university I came across a water supply project in an underground cave on Java, Indonesia. Water, mystic culture, useful impact - I was hooked right away and decided to study civil engineering.
3 years later I managed to write my bachelor's thesis about that project and flew to Java for 8 weeks. I rode 3,000 km on a motorbike from village to village documenting and modeling the local supply system. I stepped into every resident's garden, had countless traditional tea times with the locals, gave autographs to children who thought I was a movie star and was even invited to several weddings. But most important, for the first time I realized the elemental value of access to water and understood what luxury we live in every day. And above all I experienced an overwhelming appreciation of the local people for my work.
At that point my passion for water supply, useful projects and sustainable technologies was born. During my master's program I specialized on water supply systems and wrote my master's thesis about the hydraulics of intermittent supply systems - a common problem in many developing countries.
Alongside my student life, a group of friends and I were planning a charity project. We intended to build a bridge in the jungle of Sri Lanka to connect two parts of a village separated by a river. After 2 years of planning, designing and convincing sponsors, we spent 12 weeks in the jungle. Hand in hand with the local people we brought our vision to life. We slept in the village's holy temple, worked 16 hours every day and made friendships for life. What an extraordinary experience.
After graduating from university I got offered a position in a research project. My job was to develop a new supply concept for low developed regions and to implement such a system in Northern Vietnam - jackpot! For 5 years I negotiated with government executives, engineering offices and construction companies. I accompanied the construction works on-site, did a lot of scientific stuff around it and perfected my motorcycling skills. Visiting that magnificent place again and again, the local people welcomed me every time like I was family. From project partners in Hanoi to villagers in the northern mountains I've got a bunch of good friends in Vietnam today.
Next to the project work I followed my scientific drive and merged the developed system design with the scientific background into a PhD thesis.
What comes next? To be honest, working in a usual engineering office won't satisfy me. VITRUVIO could make a change for people all over the world. That feels right to me - so let's go for it!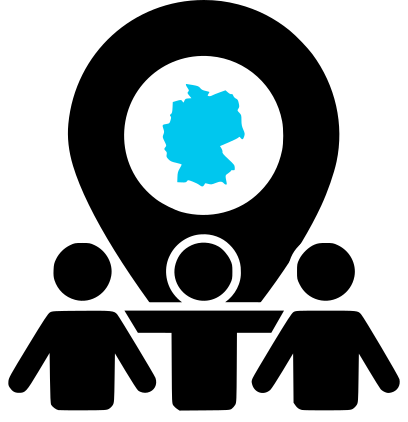 I know those guys for over 10 years and some of them since I was born. We built bridges together and traveled through half of Europe. They're holding master and doctor degrees in structural engineering, infrastructure engineering, sales and marketing. I've got their backs when it comes to hard decisions or complex challenges.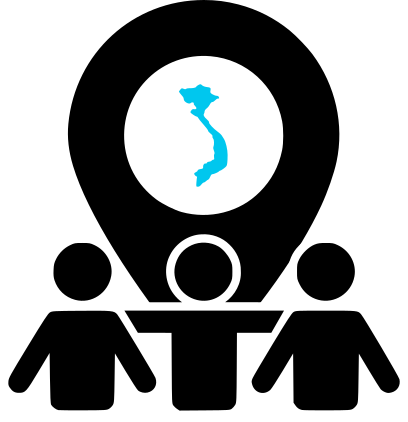 For 5 years I worked hand in hand with those guys to realize the pilot implementation. We've convinced government executives from our concept, argued with construction companies and stood most of the time together in the dirt on-site. These Hanoi based engineers and geologists are ready for the next implementation.
Having no access to water is simply unnecessary.
Solutions have been developed decades ago.
Help us to make a change.
© VITRUWATER 2021, All rights reserved